CRAFTSMANSHIP AT WORK
The construction of our guitars takes a great deal of time. Because each guitar starts its life with carefully selected woods sourced from around the world. Each needs a different drying period, some of them decades. We then procure the decorative materials and mechanical components before pairing complementary woods together for distinctive tonal qualities. We do not set a rigid time to manufacture a guitar, and certainly, we do not hurry. We are not a production line; we are craftsmen at work.
QUALITY MATERIALS, QUALITY GUITARS
We are fortunate to be a generations-old business, because the woods we have in our drying rooms date back to our grandfather and the company founders. This means we can produce guitars with seasoned voices and mature personalities that only vintage instruments can display. Today the founders' grandsons are carefully sourcing wood for future generation of Bros family guitar builders. Even our entry-level guitars benefit from careful wood selection.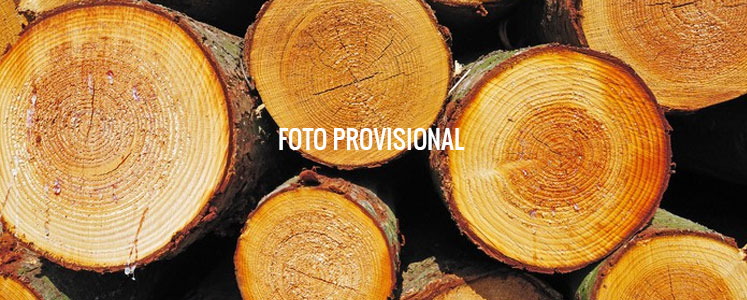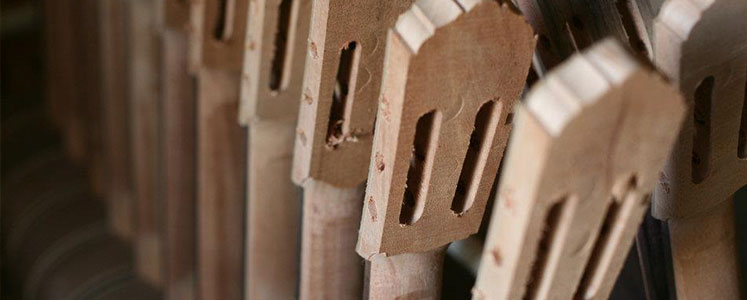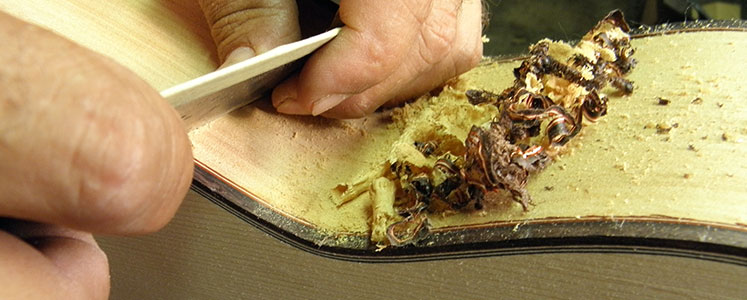 STEP BY STEP, PIECE BY PIECE
Our manufacturing process respects the Spanish methodology of lutherie. We join the neck with the body with the 'Spanish heel' to unite them before hand-finishing all components. The soundbox, comprising the tone woods on the back and sides and in the soundboard at the top, is shaped and glued together using proprietary Bros techniques and well-guarded bracing designs to complement each model. We sand down the woods to prepare them for lacquering and then add bindings, marquetry, and hand-laid rosettes. It's like framing a work of art.
THE PERFECT FINISH
We have a rigorous quality control protocol through which each guitar must pass. Once the decorated bridge, a nut made of bone, and the tuning pegs are fitted, and we are satisfied with the assembled instrument, we add the final polish and lacquer to give each model a distinctive appearance. Finally, we calibrate each instrument to ensure the fretboard and strings are perfectly aligned for playing, with an even and comfortable action and the desired string height. Then we indulge ourselves and play a tune to check the harmonic qualities. Every guitar we make has this attention to detail, applied with joy, patience, and skill. That's the meaning and mantra of 'Bros Guitars'.